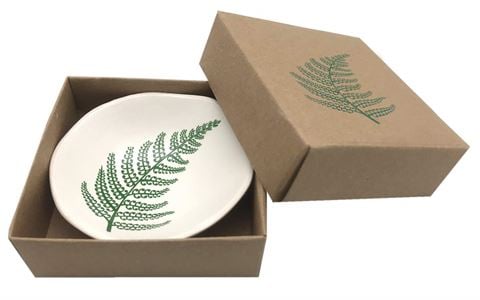 Jo Luping Design - Green Fern Porcelain Bowl
Made from white porcelain , semi gloss clear glaze with decal inside and unglazed outside
These pieces feature irregularities which are part of the organic nature of the design.
Food ,dish washer and microwave safe .
Size 7 cm Dia x 2cm deep
Boxed .