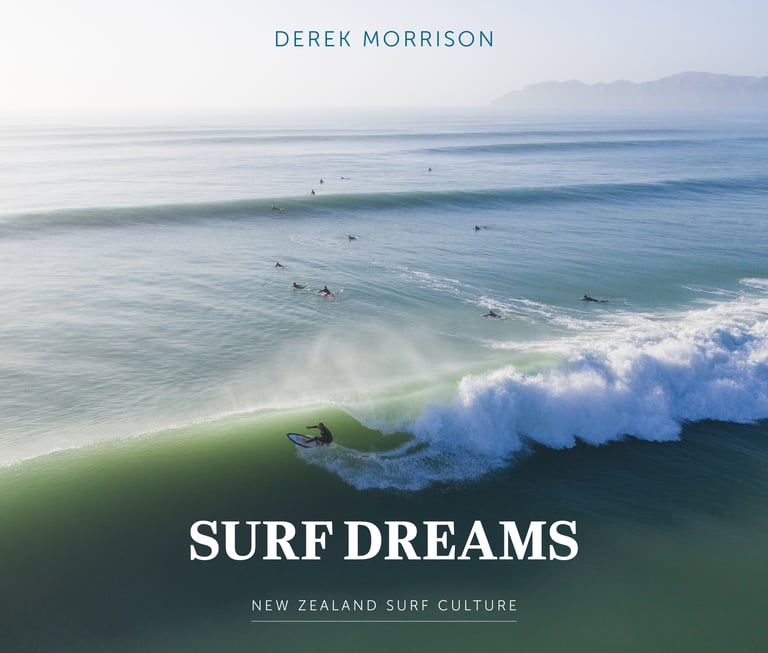 Surf Dreams -New Zealand Surf Culture -Derek Morrison
A look at surfing communities in New Zealand - the characters, the breaks, the dream lifestyles . From Ahipara to Riverton Derek Morrison has surfed and photographed the best spots up and down the country .
In this beautifully illustrated book he presents 15 major surfing communities and those who live there and who live to surf .
The characters the competitions , the breaks, the communities , the dream lifestyles .